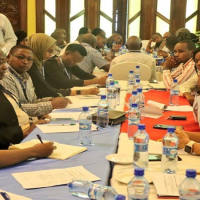 KEMRI Knowledge Management KASH Symposium; Promoting systematic use of Research Evidence to inform evidence to inform health policy and practice; Lessons from Knowledge translation during covid-19 pandemic
The knowledge management office organized a symposium that draw speakers from different fields of expertise to drive the discussion on lessons learnt on knowledge translation and the role of evidence in response to covid-19 as part of decision making. The symposium which was running for the 3rd year consisted of knowledge café and plenary discussions.
The participants had an engaging round table discussions on the enablers/ impediments of evidence informed decision making, what evidence is drawn on to make policy/health system decisions and the collective capacities developed in the use of evidence. The participants shared that there was effective communication channel developed by the ministry of health during the height of covid-19, that there was quick synthesis and evidence generation done, covid-19 spurred innovations and creativity was heightened during this period. Resource allocation within the counties was re-organized with covid-19 taking up resources mobilized for other health needs, which was an impediment. There was regression in service seeking behaviors of some of the patients who went back to seeking home treatment.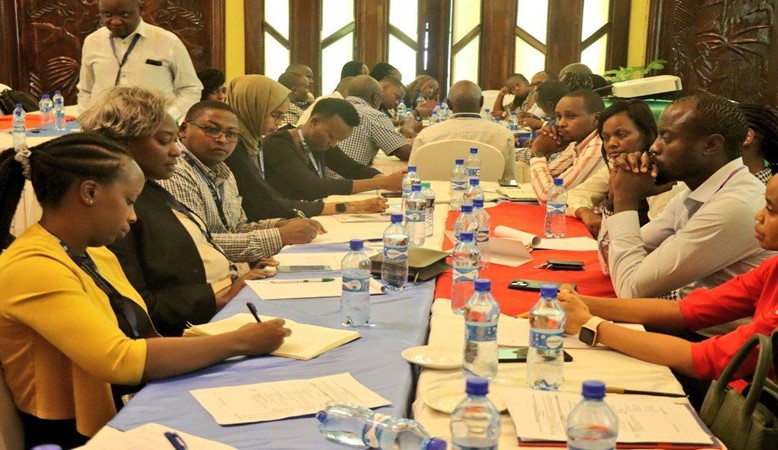 During this period policy were developed as part of providing guidelines on how to deal with the pandemic by the ministry of health that were anchored on WHO recommendations. As part of sharing recommendations from lessons learnt the participants shared that moving forward there is need to have an adaptive workforce, there is need to institutionalize databases that can be used as the central point to disseminate good work that would enhance and facilitate decision making, need for capacity building specifically in evidence synthesis and use of evidence as part of empowering key decision makers and policy makers in decision making.